Waziuddin Saud Chowdhury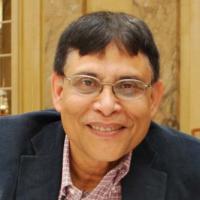 Position: Member
Bio: 
Waziuddin Chowdhury is the Director of Project Management at San Francisco Unified School District's Facilities Bond Program. He is a licensed Architect in the State of California since 1990, Member of the American Institute of Architects and an Accredited Professional in Leadership in Energy and Environmental Design (LEED). He is also a member of Bangladesh Environmental Network (BEN) and the Community Advisory Panel for the City of San Francisco on the development of Building Codes and Earthquake Safety Implementation program.
Chowdhury received his Masters in Architecture from the University of California, Berkeley and a Bachelor's of Architecture degree from Illinois Institute of Technology at Chicago. 
His past experience includes working as an Architect at three professional consulting firms with projects all over the State of California where he has resided throughout his professional life. Chowdhury currently leads a $ 1.4 billion program as Director of design for the School District, leading a group of engineers and architects modernizing and seismically upgrading schools throughout the City and County of San Francisco.  
He has been involved in several award‐ wining projects, and received personal commendation from the American Institute of Architects Scholastic Award, the AIA School Medal and the Certificate of Merit from the Henry Adams Fund for Excellence in the Study of Architecture.