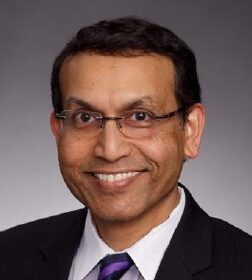 Position: President
Contact: muquddus@pvamu.edu
Bio:
Dr. Munir Quddus has served as the Dean of the College of Business at Prairie View A&M University and as a professor of economics since 2001. He serves as the Executive Director of the Small Business Development Center, PVAMU, and as the Executive Director of the Center for International Business Education, PVAMU. He has extensive experience in the area of international business including building partnerships with overseas universities. Since 2006, he has served on the board of advisors for the Center for International Business, Mays School of Business, Texas A&M University. In 2008, he completed the Management Leadership program (MLE) for senior administrators in higher education offered by the College of Education, Harvard University.
Munir received his Ph.D. in Economics from Vanderbilt University. Following Amartya Sen's work on entitlements, his thesis looked at the possibility of speculative bubbles in the Food Markets as the major cause of the 1974 Bangladesh Famine. He received his M.A. in Economics from Vanderbilt University and earned a B.S. (Honors) in Economics from Dhaka University in 1978.
He has served as the President of the Association for Economic and Development Studies on Bangladesh (AEDSB), and since 2012 as the President of Bangladesh Development Initiative (BDI). He is also a founding member of the editorial board of the Journal of Bangladesh Studies. In 1993-94, he helped Mr. Muslehuddin Ahmad to jump-start North South University, serving as the Chief Academic Officer of Bangladesh's first private university.
He received the Sydney L. & Sadelle Berger Faculty Community Service Award, University of Southern Indiana in 2000, Dean's Excellence in Research Award in the School of Business for years 2000, 1998, 1991, 1990, Senior Fulbright Faculty Fellowship (1993) and a Senior Research Fellowship from the American Institute of Bangladesh Studies. He has co-authored several books including, Entrepreneurs and Economic Development: The Remarkable Story of Garment Exports from Bangladesh (with Salim Rashid) published in 2000, and Recreating the Commons: NGOs in Bangladesh (co-edited with Farida Khan and Ahrar Ahmad) published in 2008.
Publication Links: