Dr. Biru Paksha Paul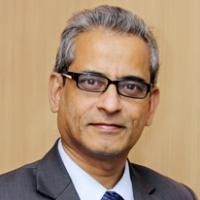 Position: Honorary Member
Bio: 
Biru Paksha Paul is associate professor of economics and finance at the State University of New York at Cortland. He is currently chief economist of Bangladesh Bank where he joined in December 2014. He directs research at the central bank of Bangladesh. As the lead author of the monetary policy statement of the central bank, he participates in various policymaking dialogues on the country's economy.
Dr. Paul received his B.S.S. (Honors) and M.S.S., both in economics from the University of Dhaka in 1986 and 1989, respectively. He earned his M.B.A. in finance from the University of Technology-Sydney in 1999. He received his M.A. in applied economics from the State University of New York at Binghamton in 2004. He received his Ph.D. in economics from the same university in 2007. His papers have been accepted in numerous journals such as the Journal of Asian Economics, Journal of Quantitative Economics, Indian Economic Review, and Energy Economics. He received the outstanding achievement in research award 2015 SUNY Cortland.
Dr. Paul is the lead author of the recent Bangladesh Bank special publication, Vibrant Bangladesh: A Stable and Potential Economy – an illustrative booklet that examines the Bangladesh economy from a time series approach.